Worthy Runners are a running group based in Kings Worthy just outside Winchester. We are a social club, catering for all levels of runners who wish to run as part of a group. It's free and friendly and no-one gets left behind.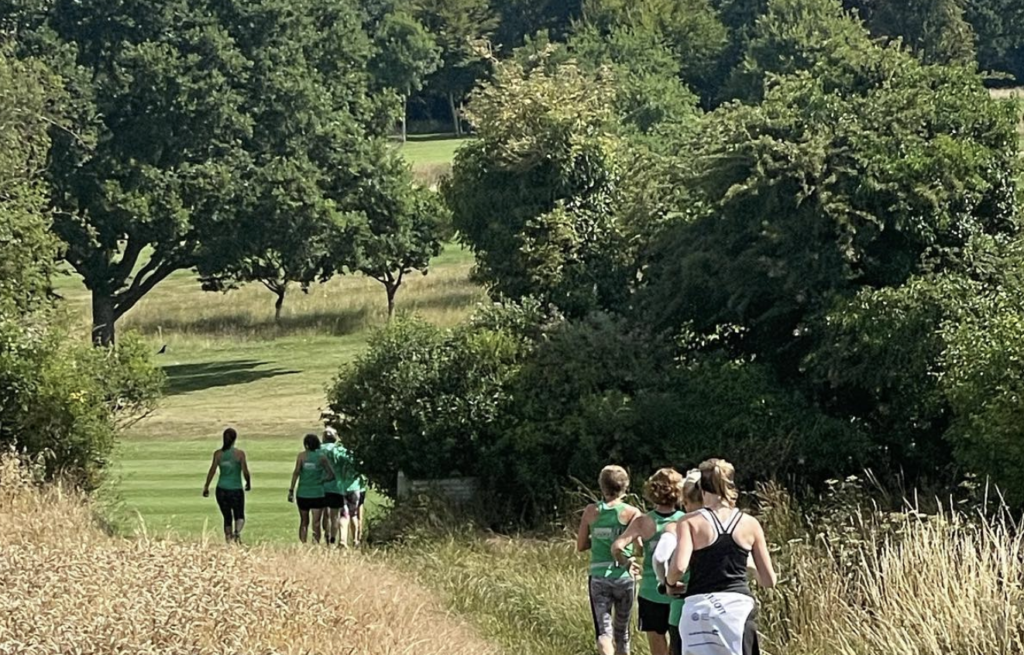 We have a range of ages and abilities, but the one thing we all have in common is we just enjoy running. Our aim is to run together, whatever the weather, and enjoy the outdoors. We usually run distances between 5 and 10 km and whenever possible we love to run off-road.
We have group runs twice weekly – on a Monday evening and on a Thursday morning (details below). Many of our runners also participate in the Winchester parkrun on Saturday morning. Once a month we have a run, coffee and cake get-together. Most weeks we also have groups of runners meeting up on Tuesday and Sunday morning too. If you'd like to join us at these times please contact us for more details as start times and venues vary.
Worthy Runners Group Runs
Please note all run times and locations are subject to change.
We suggest you contact us first before coming along to run.
Monday Evening
Summer – 6:30pm
Lower Field
Eversley Park
Kings Worthy
SO23 7FT
Winter – 7pm
Winchester Hotel Car Park
Worthy Lane
Winchester
SO23 7AB


Thursday Morning
9:30am
Various locations in Kings Worthy & Winchester
See Diary page for more details
parkrun
9am
Winchester parkrun
North Walls Recreation Ground
SO23 7DD
See parkrun page for more details